CSC at EDspaces Session Resources
Welcome Ceremonies & Telecor Presentation
Sponsored by:

Pre-Conference A: Can You Hear Me Now?: Why Your School P.A. System May Be the Most Important Component in a Successful Lockdown Plan
Pre-Conference B: Cyber Threats and Protection -- Is Your Campus Vulnerable?
KEYNOTE | The Mass Shooting Contagion Dilemma
Sponsored by:

Gang Activity in K-12 and Post-Secondary Settings: Class is in Session
The Role of Community Partnerships in Student Experience: How one school district uses the power of community to grow students socially, emotionally, and intellectually
Security and Emergency Management Best Practices: Campus Safety DOY Winners Panel
Sponsored by:
Reunification Drills - Next Level School Safety Preparedness
Managing a Technology System Upgrade on Campus: Strategies and Lessons Learned from LaSalle University
The Evolution of Active Threat Response
Sponsored by: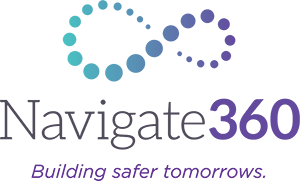 Preventing Child Sexual Abuse within Schools
Fatal Friday Night Lights: A Case Study of Response and Recovery
Information, Coordination, and Control: Unifying Campus Safety
Sponsored by: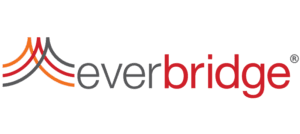 A Unique Perspective on Active Shooters: From Childhood Victim to Adult First Responder
Improve Student Mental Health and Welfare: How Schools Can Leverage Technology to Help
Sponsored by:
GENERAL SESSION K-12: Keeping Students and Staff Safe In An Increasingly Charged Environment
Sponsored by:
GENERAL SESSION H.E.: Leaders Discuss Latest Challenges Impacting their Campuses
Sponsored by:

KEYNOTE | Turning Agony into Action - A Father's Journey to Make Schools Safer After the Parkland School Shooting
Sponored by:

WORKSHOP A: Stop the Bleed Training
WORKSHOP B: Developing Operational Capacity: Conducting Scenario-Based Training
WORKSHOP C: Improving Campus Safety and Security Initiatives through Planning and Collaboration
Sponsored by:

WORKSHOP D: Creating a Culture of Safety: Is It Time to Adopt a Clery Act Approach Across America's K-12 Systems?
Additional Resources
"I've been to many conferences in my 35 years in campus law enforcement. CSC has consistently offered and delivered quality and relevant content and outstanding presenters. "
  — Dr. Amanda Guthorn, AVP Public Safety, La Salle University