Campus Safety Conference at EDspaces
Pittsburgh, PA | November 3-5, 2021

David L. Lawrence Convention Center (DLCC)

1000 Fort Duquesne Boulevard
Pittsburgh, PA 15222
The Campus Safety Conferences are co-locating with EDspaces this year to provide intensive learning and collaboration among security, public safety, emergency management, administration, facilities, business, and IT professionals responsible for creating safer learning environments for our K-12 districts and Higher Education campuses.
Our mission is to create a community for all stakeholders to receive time-critical education and training while building peer-to-peer relationships that facilitate year-round engagement, validation and problem solving to improve safety and security during these ever-changing and challenging times.
Topics will include:
Lockdowns
Reunification
Gang Activity
Evaluating Technologies
Stop the Bleed
Cyber Security
Clery
Leading Practices in Security and Emergency Management
Suicide Prevention
Training Scenario Exercises
And MORE!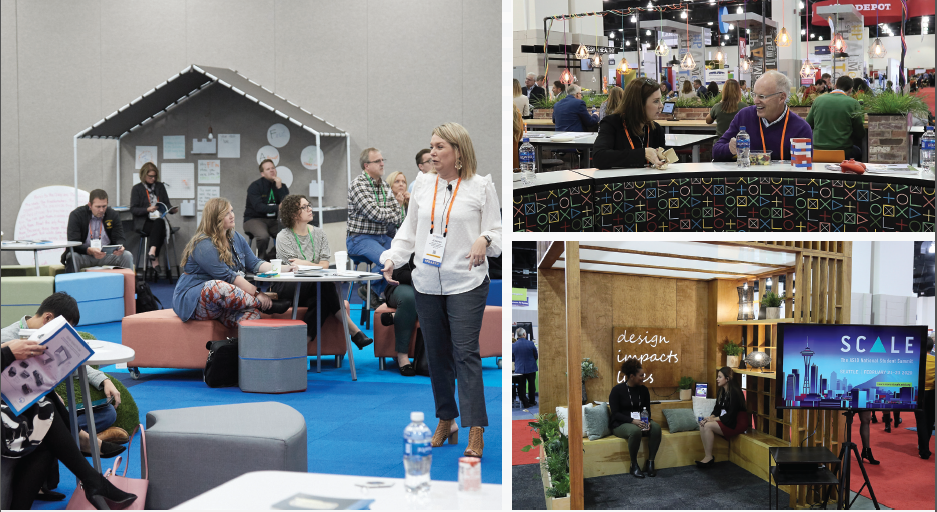 PLUS – Attendees have access to EDspaces!
At EDspaces you're surrounded by a community of visionaries, getting to know more than 200 exhibitors, partaking of eye-opening workshops and sessions, touring inspiring facilities, and networking with leaders determined to improve and transcend educational design norms.
Accomplish more with your team!
Have your architects, designers, administrators, and facilities managers join you in Pittsburgh! While you attend CSC they can experience the latest in facility and educational design at EDspaces.
Learn More About EDspaces!
Innovation transforms learning environments, and it's on full display at EDspaces. Both an incubator of progressive ideas and a knowledge-sharing playground, it unites the forward-thinking architects, designers, administrators, and facilities managers who are eagerly reimagining traditional school settings with the manufacturers, distributors, and service providers offering thoughtful products and solutions that holistically motivate students at all levels of their educational journey.
First launched in 1996 as the School Equipment Show by the Education Market Association, the event has evolved into the dynamic EDspaces, mirroring the desire—and need—for more engaging and unconventional classrooms from kindergarten through college.
Twenty-five years later, as 2020 so poignantly underscored, the concept of learning is rapidly shifting. Between its buzzing show floor, immersive tours, and enlightening education sessions, EDspaces is the place to delve into new perspectives—and new possibilities.
Who Exhibits at EDspaces?
Attendees seek out the exhibitors at EDspaces for vibrant, innovative, personalized solutions to address the school/facility design needs. The exhibitors at EDspaces consist of a mix of high-level architects, designers, facility managers, and administrators.
EDspaces Conference Program
EDspaces offers a variety of learning experiences guaranteed to leave you inspired and recharged. Throughout the conference you will have the opportunity to choose from multiple learning options including:
hands-on, small-group workshops 

pre-conference sessions 

deep-dive and quick-fire learning  

snack-size sessions in specialty spaces throughout the exhibit hall.
INTERESTED IN SPONSORING? CONTACT LAURA TODAY!
" CSC is the conference to attend. If you are not there, you are missing out! "
  — Scott Leven, Director of Safety and Security, Ozarks Technical Community College