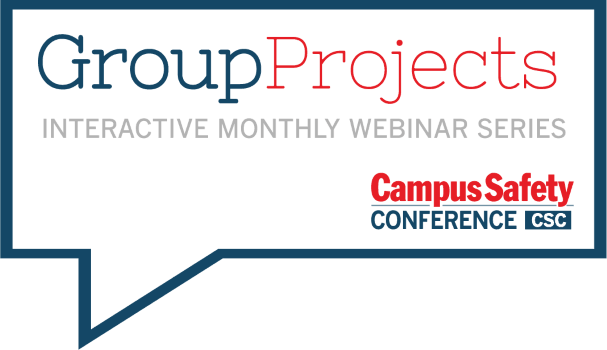 GroupProjects, hosted by the Campus Safety Conferences, are focused and interactive live webinar sessions designed to allow attendees to collaborate, learn and connect on critical topics.
Working together in small discussion groups allows safety and security professionals as well as administrators to join together in their efforts to improve, enhance and expand their knowledge and skills in maintaining safe and secure environments for our students, staff, faculty and facilities.
Participate in these lively discussion groups and walk away with new ideas, initiatives and connections.
Upcoming GroupProject | Stay Tuned!!
View Information From Our Past GroupProjects
*If you are interested in sponsoring a GroupProject, please contact us today! 
"I've been to many conferences in my 35 years in campus law enforcement. CSC has consistently offered and delivered quality and relevant content and outstanding presenters. "
  — Dr. Amanda Guthorn, AVP Public Safety, La Salle University