CSC GROUPPROJECTS | MARCH EDITION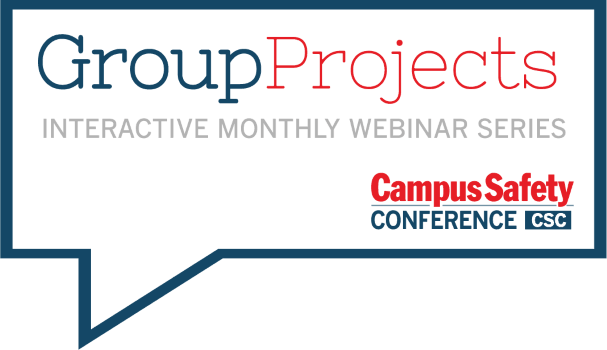 Creating Safe and Positive Learning Environments with Crime Prevention Through Environmental Design (CPTED)
Alan Walters, Executive Director – Safety & Risk Management Georgetown County School District
As educators, administrators, and safety and security professionals, our goal is to create a safe learning environment for our students and faculty. The design and upkeep of an indoor or outdoor space can create a cause for concern or it can be successful in deterring crime and violence.
Crime Prevention Through Environmental Design (CPTED) is an approach that focuses on improving the design of a physical environment to create positive behaviors. Join Alan Walters, Executive Director of Safety & Risk Management for Georgetown County School District in South Carolina as he shares more information on CPTED, locations you should be paying attention to, solutions to consider, and how to solicit input from stakeholders.
Submit your photos of good OR bad CPTED principles HERE and we'll discuss some of them during this discussion.
Bring your questions, express your concerns, share your experience, and take time to connect with your peers during these small, one-hour GroupProject sessions!
Be ready to share and participate in this "GroupProject" discussion!
Available Session Dates/Times:
*NOTE: Up to 25-30 people per session only.
*If you are interested in sponsoring this GroupProject, please contact Laura McDermott at:
[email protected]
(774) 505-8016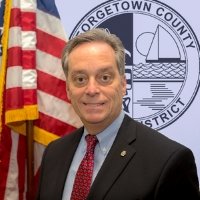 Alan Walters, Executive Director – Safety & Risk Management, Georgetown County School District
Alan Walters currently serves as executive director of safety and risk management for the Georgetown County School District, which serves approximately 10,000 students in coastal South Carolina. He also serves as a member of the South Carolina State Board of Education. In 2017, he was named Campus Safety magazine's K-12 Director of the Year. Previously, he served for 17 years as a summary court judge.
 Alan also spent 17 years as a highly decorated law enforcement officer whose awards include being named South Carolina Deputy Sheriff of the Year and South Carolina Law Enforcement Officer of the Year. During his service, he held positions including investigator, SRO, crime prevention officer, SWAT operator, crisis negotiator and training instructor, which includes time in supervisory and command ranks. He earned a bachelor of science degree in education from Southern Illinois University and a master of Criminal Justice degree from the University of South Carolina. He has been a presenter at local, state, national and international trainings.
"I've been to many conferences in my 35 years in campus law enforcement. CSC has consistently offered and delivered quality and relevant content and outstanding presenters. "
  — Dr. Amanda Guthorn, AVP Public Safety, La Salle University