CSC GROUPPROJECTS | OCTOBER EDITION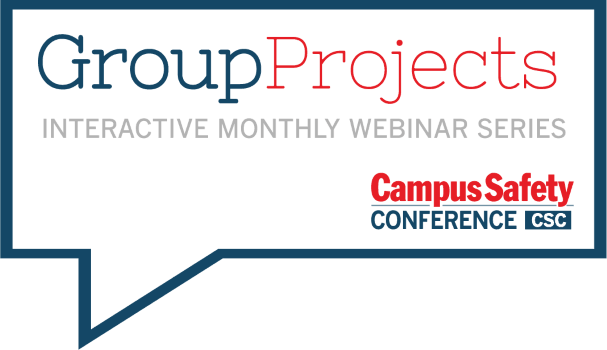 The Next Chapter for Campus Security: Exploring the Risks and Creating a Pandemic Recovery Plan
Dennis Cobb, Senior Training Specialist, Kiernan Group Holdings
The goal of this GroupProject is to help campuses navigate the current invisible threat our world is facing today.
Colleges and Universities must keep their students, faculty and staff safe while acknowledging the risks of reopening. This discussion will provide suggestions for preparedness efforts and how to plan for both the short and long-term impacts on a campus, including the human capital which sustains it.
Dennis will share:
Lessons learned from the history of pandemics
New emergency management principles from planning through recovery
Processes of security risk assessments in an emergent threat environment
Suggestions for developing of guidelines and advisories
Join Dennis for this interactive discussion on higher education business continuity following a pandemic.
Be ready to share and participate in this "GroupProject" discussion!
Available Session Dates/Times:
*NOTE: Up to 25-30 people per session only.
*If you are interested in sponsoring this GroupProject, please contact Laura McDermott at:
Laura.McDermott@EmeraldX.com
(774) 505-8016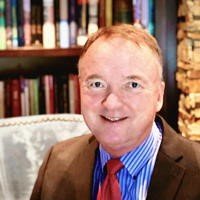 Dennis Cobb
Senior Training Specialist, Kiernan Group Holdings
Dennis Cobb helps organizations improve operations and organizational resilience since retiring as Las Vegas Metropolitan Police Deputy Chief in 2007. He began as a firefighter/EMT before moving to policing, including Detective Bureau Commander, and Patrol Commander for the Las Vegas Strip.
As a former White House Fellow assigned to the Chairman of the Joint Chiefs of Staff, Dennis worked on security review of the White House and Department of Defense domestic terrorism capabilities. As a member of the DHS SAFECOM Emergency Response Council and Nevada's Statewide Interoperability Coordinator and Interoperability Committee, Dennis worked on improving policy, training and implementation of joint emergency capabilities, communications, and response.
Dennis was earned a B.A. in Political Science and M.S in Crisis and Emergency Management from the University of Nevada. He completed a White House Fellowship and Fulbright Fellowship, and graduated the FBI National Academy."
Omnilert is the pioneer in innovative emergency prevention, notification, and management solutions used by over 2,500 organizations and is a leader in the higher education market. The company's continued innovation and commitment to next-generation technologies provide organizations with peace of mind and enable them to keep employees and students safe. Omnilert's groundbreaking AI-powered software provides users with the unmatched ability to prevent critical events before they happen.
"I've been to many conferences in my 35 years in campus law enforcement. CSC has consistently offered and delivered quality and relevant content and outstanding presenters. "
  — Dr. Amanda Guthorn, AVP Public Safety, La Salle University