CAMPUS SAFETY ONLINE SUMMIT SPONSORS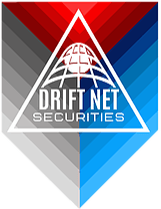 Our mission is develop the most innovative technological solutions to keep our communities safe. Forget everything you know about security, because we've reinvented it. For more information, visit https://www.driftnetsecurities.com.
The KnowWhere Campus Safety System
The KnowWhere Campus Safety System is a hardware and software solution for school administrators and first responders who are responsible for school safety concerns and accountability for students on campus.
"I've been to many conferences in my 35 years in campus law enforcement. CSC has consistently offered and delivered quality and relevant content and outstanding presenters. "
  — Dr. Amanda Guthorn, AVP Public Safety, La Salle University