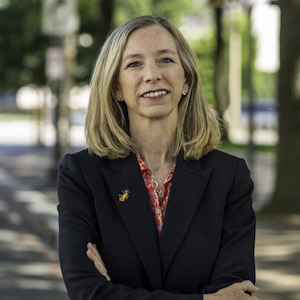 Katherine Schweit
Owner and Author
Schweit Consulting LLC
Katherine Schweit is a lawyer and former FBI Executive who currently teaches law classes at DePaul and Webster Universities. She spent 20 years with the FBI and prior to that post she was a prosecutor in Chicago.
After the Sandy Hook massacre, she was assigned to head the FBI's active shooter program. During that five years, she authored the FBI's seminal research, A Study of 160 Active Shooter Incidents in the United States, 2000 – 2013. Through her extensive experience, Katherine has become an expert in active shooters, mass shootings, and security policies and procedures.
She currently owns Schweit Consulting LLC, providing security and leadership counseling, and safety training to hospitals, businesses, religious organizations, educators, and government clients. She is the author of the book, Stop the Killing: How to End the Mass Shootings Crisis set to be released by Rowman and Littlefield August 15th.
11/4/2021 8:00 – 10:00 AM