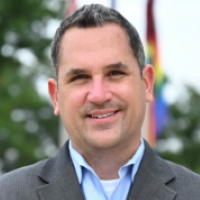 Jonathan Kassa
Cardinal Point Strategies
Jonathan is the Senior Strategic Advisor for Campus Security and Policy at Cardinal Point Strategies. He provides thought leadership and expertise in campus safety policy, leading innovative national initiatives to increase campus community safety and victim advocacy over a career spanning more than 25 years.
As a senior executive, he directed juvenile justice, social service and education programs at a multi-state nonprofit organization. He most recently partnered with other national experts to found a company that leverages technology to increase equity in education while using technology to advance accountability and efficiencies in campus crime reporting. He previously served as a national director of higher education at Allied Universal and was executive director of the Clery Center.
Jonathan influenced Clery legislation that now protects more than 20 million students every day and was entered as a "valuable leader in campus safety" in the 2008 (HR) Congressional Record. During this time, he guided the development of the Campus SaVE Act, which eventually was adopted into law as part of the Violence Against Women Act. Jonathan is also an elected school board director at one of the largest school districts in Pennsylvania, chairing the Safe Schools and Facilities & Operations committees; he also serves on the board of the Network of Victim Assistance Bucks County.
11/5/2021 10:00 AM – 12:30 PM