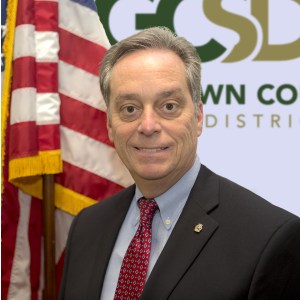 Alan Walters
Executive Director of Safety and Risk Management
Georgetown County School District
Alan Walters currently serves as Executive Director of Safety and Risk Management for the Georgetown County School District, which serves approximately 10,000 students in coastal South Carolina. He also serves as a member of the South Carolina State Board of Education. In 2017 he was named Campus Safety K-12 Director of the Year.
Previously he served for 17 years as a Summary Court Judge. Walters also spent 17 years as a highly decorated law enforcement officer whose awards include being named South Carolina Deputy Sheriff of the Year and South Carolina Law Enforcement Office of the Year. During his service he held positions including Investigator, School Resource Officer, Crime Prevention Officer, SWAT Operator, Crisis Negotiator and Training Instructor, which includes time in supervisory and command ranks.
He earned a B.S. degree in Education from Southern Illinois University and a Master of Criminal Justice degree from the University of South Carolina. He has been a presenter at local, state, national and international trainings.
Alan lives in Pawleys Island, SC with his wife and 2 sons.
11/4/2021 2:00 – 3:00 PM
11/3/2021 3:30 – 4:00 PM
11/4/2021 10:30 – 11:30 AM