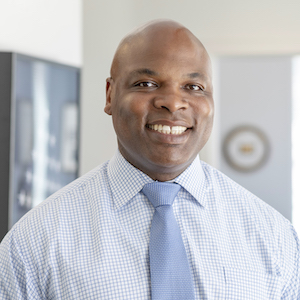 Ronnell Higgins
Director of Public Safety and Chief of Police
Yale University
Chief Ronnell Higgins has served as Yale University's Chief of Police since 2011 and, concurrently, as Director of Public Safety since 2015. In these roles, he oversees a department comprising 95 sworn officers and a Public Safety Department with more than 100 staff—all working to ensure and maintain the safety of students, faculty, and staff throughout the campus. Fiscal responsibility includes managing a $26M operating budget and oversight of 3 collective bargaining units.
As Yale University's Chief of Police and Director of Public Safety, Chief Higgins been highly instrumental in significantly reducing crime on campus, reducing UCR crimes to their lowest levels since Yale began reporting in 1985. Chief Higgins has served in leadership roles with Yale for more than 20 years, from his initial work as a Police Officer to progressive positions leading to Assistant Chief of Police in 2008.
Chief Higgins has developed a reputation for thought leadership in on-campus policing and is recognized as a talented facilitator of greater integration (merging both the urban and the academic). He has advanced the training and professional development of security officers and safety managers as well as fully integrated and maximized use of public safety systems, leveraging technology throughout campus.
7/23/2021 9:30 AM – 12:30 PM