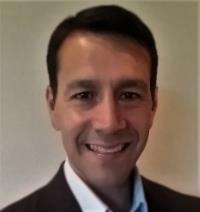 Mario Martin
Senior Vice President
Clear-Armor LLC
Mario is the Senior Vice President (SVP) of Clear Armor LLC. He is a retired Navy Senior Enlisted medical professional, and combat support operator with over two decades of proven internationally diversified combat leadership experience that encompasses all aspects of advanced trauma medicine at the Naval Special Warfare Operations, and up to the United States Special Operations Command level.
Through his career he held multiple high-profile jobs, one of them was Tactical Center Operations Chief in multiple combat zones. These positions helped him gather extensive experience as a leader and in time sensitive crisis response, combat operations and emergency planning. These attributes were brought to Clear-Armor to help with its capabilities and growth into the future.
Mr. Martin's professional profile including SEAL Team Five Medical and Operations Department Head, Navy Special Warfare Group One Senior Enlisted Medical Advisor, United States Special Operations Command Senior Enlisted Medical Advisor, US Navy Medical Officer Recruiter, Tactical Combat Casualty Care Instructor and the list goes on and on.
Mario is a devoted father and husband to a family of 6. Graduated Magna Cum Ladue with a dual Master's Degree in Health Care Administration and Business Administration and is a proud member of the Clear-Armor family.
7/22/2021 4:45 – 6:00 PM