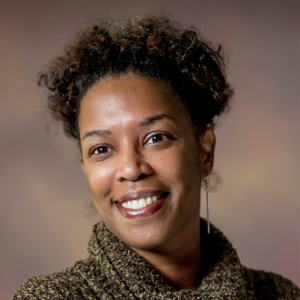 LaKeisha Varnell
Title IX Investigator
Jackson State University
Keisha Varnell is the director of interpersonal violence prevention programs/Title IX investigator at Jackson State University (Mississippi). She has been working in the field of interpersonal violence for more than 15 years and has facilitated many speaking engagements and training sessions on domestic violence, dating violence, sexual assault, stalking, human trafficking and LGBTQ issues. Keisha serves as chair of the university Sexual Misconduct/Assault Response Team (SMART)and Campus Assessment Intervention Team (CAIT) is charged with developing campus-wide sexual assault and interpersonal violence policies, trainings and programs.
Keisha is a member of the Violence Against Women Act (VAWA) Campus Consortium through the Institutions of Higher Learning in Mississippi. She serves on a community task force through the FBI that focuses on special victim crimes such as sexual assault and human trafficking. She is a consultant with the U.S. Department of Justice's Office for Victims of Crimes where she facilitates webinars, workshops, and conferences related to interpersonal violence, Title IX policies in higher ed and human trafficking. Keisha serves as a forensic interviewer for special victims, including minors and victims of drug facilitated sexual assault and human trafficking.
Prior to her work in higher education, Keisha was the state training coordinator for the MS Coalition Against Domestic Violence where she chaired a state-wide campus task force, ensuring the state's eight universities were in compliance with Title IX and received sexual assault training for staff, students and campus community partners. Her areas of expertise include juveniles/youth, marginalized communities, college/university campuses and K-12 schools, children exposed to violence, dating violence, sexual abuse, and facilitating group discussions.
7/27/2020 2:15 – 3:15 PM