WEST | SPONSORS
August  2 -4, 2022 | The Westin Bonaventure | Los Angeles, CA
 Meet innovative companies who are looking to share the latest technologies and solutions to help you make your campus safer! 

At Evolv, we provide a secure and seamless screening experience, making it possible for venues of all kinds to keep visitors safe from concealed weapons, public health threats and intruders. Founded in 2013, we are a mission-driven company headquartered and manufactured in the United States with a proven track record in screening people for threats without sacrificing the visitor experience. People screening that's intelligent, low-profile and highly accurate — that's what we do. For more information, please visit evolvtechnology.com

CEIA is a world-leading manufacturing company specializing in the design, engineering, and production of Metal Detectors and Electromagnetic Inspection Devices. CEIA USA offers a broad range of simple, fast, and effective metal/weapons detection and security screening solutions for the detection of all metal objects that could be considered a threat to individuals and their safety. For more information, please visit www.ceia-usa.com. 
K-12 GENERAL SESSION SPONSOR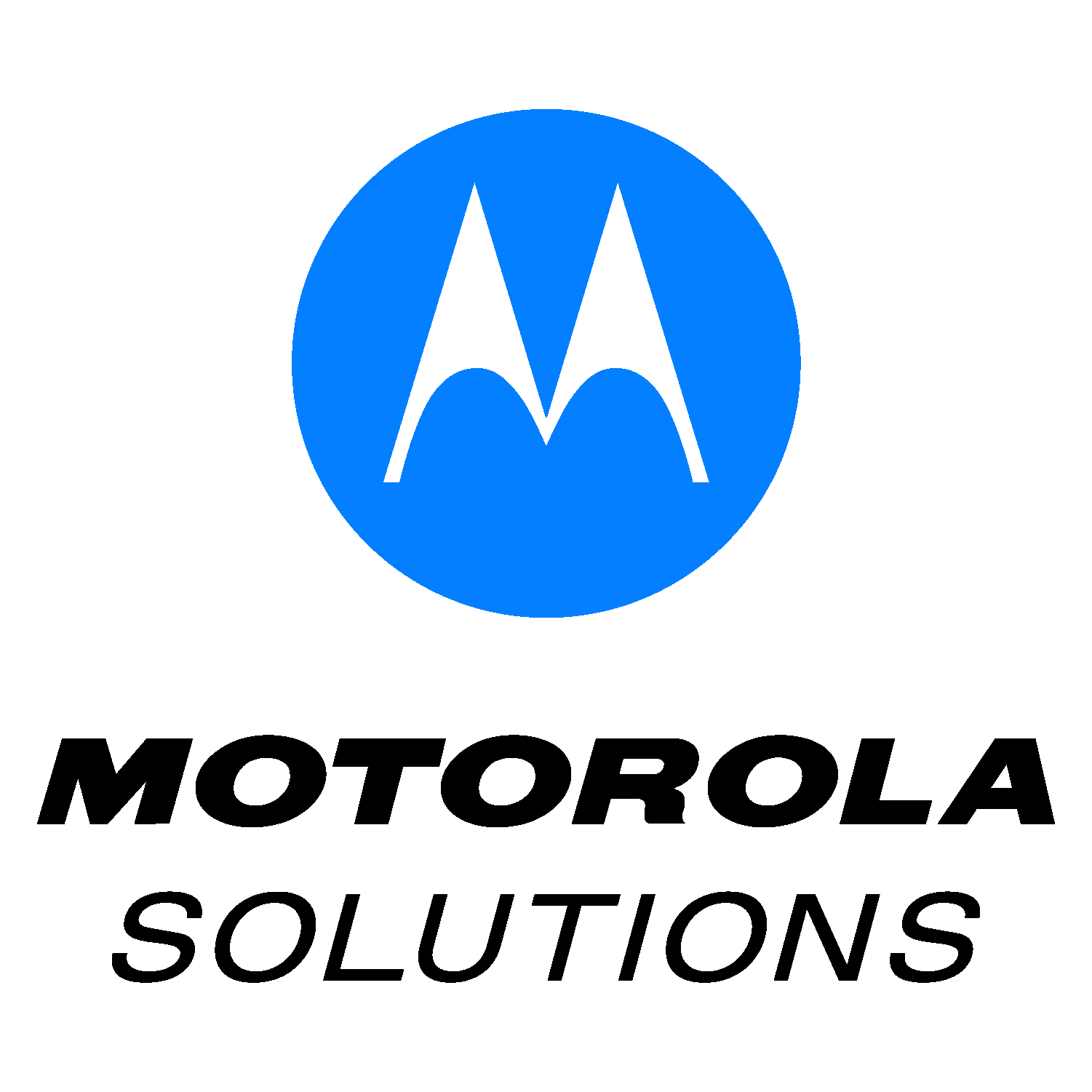 At Motorola Solutions, we've created the first and only end-to-end technology ecosystem that unifies voice, video, data and analytics in a single platform. Together this Safe Schools ecosystem provides you with the foundation of safety you need by addressing your unique challenges, from everyday incidents — to extreme events. For more information, please visit https://namrinfo.motorolasolutions.com/education_safety_reimagined.
CrisisAlert empowers confident human action in any incident – from the everyday to the extreme. Our easy-to-use solution allows staff and administrators to immediately handle any situation, anywhere on the premises. Our wearable badge ensures that staff never have to worry about finding help because help will always find them.
Headquartered in Columbia, S.C. with 10 additional regional offices, A3 Communications, a division of The Cook & Boardman Group, is one of America's fastest growing systems integrators. Founded in 1990, A3 provides a broad range of IT and physical security solutions for public and private sectors, including: IP video surveillance; access control; enterprise networking; structured cabling; electrical services; unified communications; managed IT services; virtualization; storage and audio/visual solutions. Their highly certified and experienced staff offers comprehensive support and maintenance available 24 hours a day, seven days a week. For more information on A3 Communications, visit www.a3communications.com.

GoGuardian provides simple, proven solutions to help create effective, engaging, and safe learning environments. Our award-winning system of learning tools is purpose-built for K-12 and trusted by school leaders to promote effective teaching and equitable engagement, while empowering educators to help keep students safe. Learn more at goguardian.com.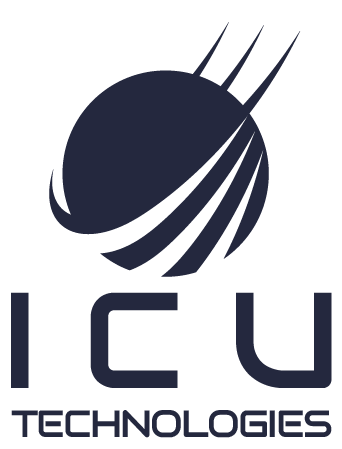 Founded in 2010, ICU Technologies offers public safety security technology solutions to local government, law enforcement agencies, and public-school systems from elementary through universities. For more information call 530.675.8717.

Founded in 1997, IMRON Corporation is the leading provider of physical security management solutions with over 10,000 installations worldwide. IMRON Corporation's flagship product, UnityIS, provides complete access control in the cloud. With UnityIS, there is no software to load, no maintenance to perform, and has a simple subscription model.
Status Solutions is the pioneering provider of situational awareness technologies with a mission to keep people informed by delivering tools for life safety assurance, security monitoring, environmental awareness and mass notification.
For 21 years we've been providing situational awareness technology solutions through our industry experience and unique business models, across the US and Canada.
HID Global powers the trusted identities of the world's people, places and things. Our trusted identity solutions give people convenient access to physical and digital places and connect things that can be identified, verified, and tracked digitally. We are headquartered in Austin, TX and have more than 4,500 employees globally.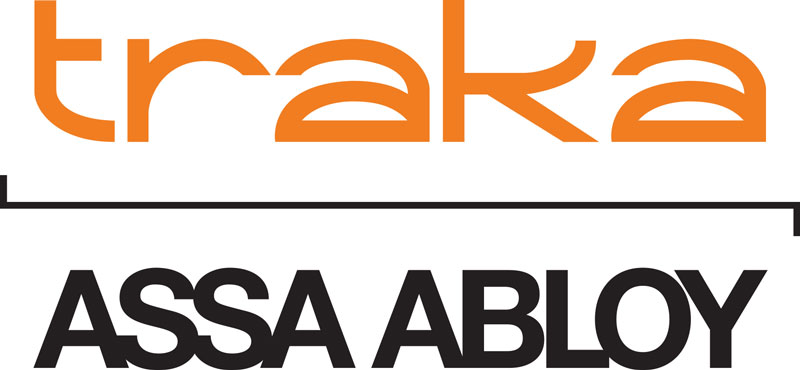 Traka is the global leader in intelligent management solutions for keys and equipment. Through our global organization and continuous development of our technology, our experts help all types of organizations better control their important assets, improving productivity and accountability, and reducing risk in critical processes. For more information, please visit https://www.traka.com.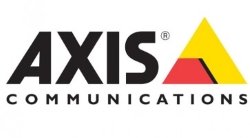 Axis enables a smarter and safer world by creating network solutions that provide insights for improving security and new ways of doing business. As the industry leader in network video, Axis offers products and services for video surveillance and analytics, access control, and audio systems.

Honeywell leverages connectivity to help create a smarter and safer world. We equip customers with life safety systems that provide the earliest detection, enable the fastest response and centralize decision making and management. We aim to create innovative technology designed to keep your students, faculty and staff safe.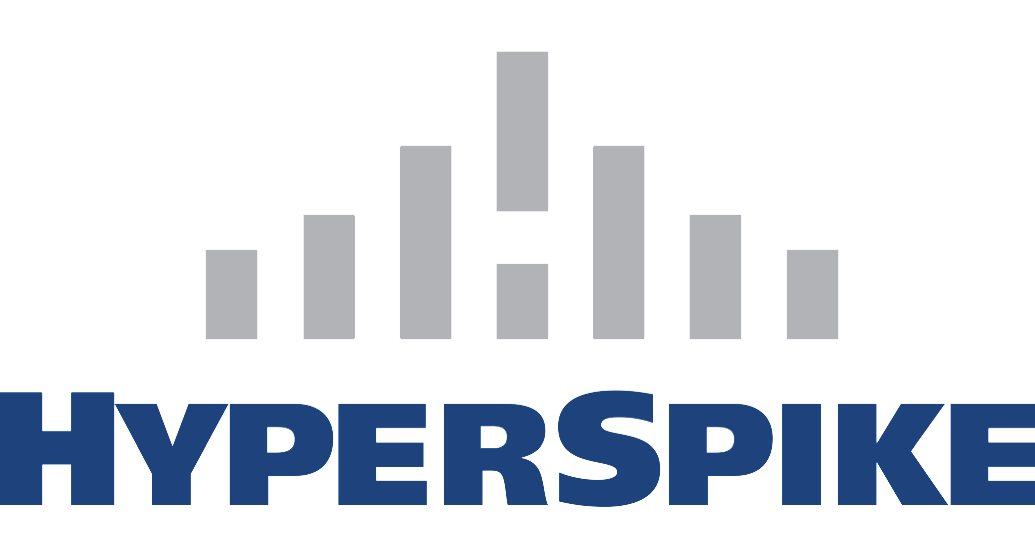 HyperSpike provides intelligible, life-saving voice communication with less hardware, saving you money and resources. Engineered for quality sound, intelligibility and easy integration with existing systems, HyperSpike products provide a complete solution for both fire alarm/signaling and general emergency notification needs. For more information, please visit www.ultra-hyperpike.com.

When Minutes Matter, Notify in Seconds….The Alertus Unified Mass Notification System enables you to keep your people informed and connected during an emergency or other critical event—even when cellular or internet networks are down—ensuring consistent, reliable, and effective communication when you need it the most.
Allegion is a pioneer in seamless access, with leading brands Schlage®, Von Duprin and LCN. We work to make schools safer by helping identify challenges, providing solutions, connecting you with the right partners, and being a trusted advisor. We'll help give you peace of mind by providing safe, secure environments.

AmberBox Gunshot Detection is the market leader in active threat detection, providing instant gunshot detection and notification to police and building security. When precious minutes count, AmberBox Gunshot Detection enables first responders to arrive on scene faster, equipped with the vital information needed to contain threats and mitigate casualties.

Aquitas Solutions is a provider of Enterprise Asset Management (EAM), maintenance solutions, and smart exit signs for asset-intensive companies across all industries. Through an established network of strategic partnerships, we are uniquely positioned to support customers in their digital transformation endeavors.
BlueViolet Networks is a full-service provider who supports clients with a staff of consultants, project managers, trainers, and highly skilled, expert engineers. We are not a re-seller of products, but a team of experts who work hard to become your trusted partner in technology and will act on your behalf to make knowledgeable industry decisions based on expertise. Investing in new technologies requires time, subject matter expertise and the experience to understand the interconnected dependencies of your business-critical applications, and that is what we are here to do on your behalf. While we are based in Southern California, as a division of The Cook & Boardman Group, we leverage more resources and opportunities to service our clients with superior service across North America. We specialize in a variety of verticals including education, government, distribution, and hospitality and are continuously evolving, integrating new technology

Better sound, smarter systems, safer spaces, exceptional service. For 90 years, Bogen Communications LLC has been a leading provider of commercial amplifiers, speakers, and intercom systems for music, paging, and educational applications.

Cisco Meraki provides cloud-managed smart cameras and sensors that enable security, connectivity, and intelligence. The Meraki cloud-first platform bridges the gap between IT, IoT, and physical environments to create safer, smarter spaces

Since 1872 Edwards™ has led the way with innovative fire detection and alarm solutions. From economical control panels to high-end life safety and emergency communications platforms, this legacy of inventiveness and uncompromising quality has made Edwards life safety systems preferred among building owners and designers the world over. Edwards is a Carrier company.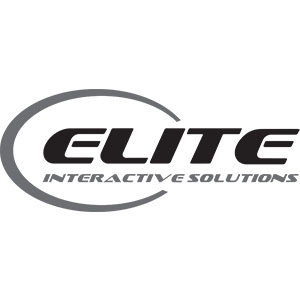 Elite Interactive Solutions (Elite ISI) uses remote guarding technology to help prevent active shooters, trespassing, vandalism, theft and loitering with real-time monitoring and priority law-enforcement response. Remote Guarding is a proprietary combination of technology and security professionals and processes working together to prevent crime. Our team of security experts resolve crime in real-time through remote video surveillance and audio intervention with unmatched efficiency due to our proprietary methodology.

Flock Safety has built the first public safety operating system that helps neighborhoods, schools, businesses, and law enforcement in 1500+ cities work together to eliminate crime, protect privacy, and mitigate bias. Pair devices that capture objective evidence and machine learning to create and deliver unbiased investigative leads to law enforcement.

Genetec Inc. is a global technology company that has been transforming the physical security industry for over 25 years. Today, the company develops solutions designed to improve security, intelligence, and operations for enterprises, governments, and the communities in which we live. Its flagship product, Security Center, is an open-architecture platform that unifies IP-based video surveillance, access control, automatic license plate recognition (ALPR), communications, and analytics. Founded in 1997, and headquartered in Montreal, Canada, Genetec serves its customers via an extensive network of certified channel partners and consultants in over 159 countries.
For more information about Genetec, visit: www.genetec.com
Global CTI is a communications team that delivers world-class products and services, along with ongoing customer support to ensure your communication and technology solutions improve connectivity, stabilize networks, keep your people safe, and provide real-time communication. Trust Global to create a highly integrated business network based on your performance goals, with support from our trained technicians on the ground across California. Experience technology that brings tomorrow closer.

YOUR WORLD, VERIFIED. Identiv is a global leader in seamless authentication and security solutions. We verify frictionless access and anywhere operations, protect identities from malicious attacks, secure intellectual property, and drive IoT innovation. We digitally secure the physical world.
HALO Smart Sensor by IPVideo Corporation is a health, safety and #1 vape and THC detection device. HALO is the ideal device for campuses as it provides protection to all privacy areas and protects individual privacy as it does not use a camera or record audio. Learn more at halodetect.com.

IPConfigure is a Video Surveillance technology company that creates innovative, customer-centric, future-thinking VMS products and services. Our products include the Orchid Video Management Software (VMS) line; Orchid Fusion, Orchid Hybrid, and Orchid Alto, as well as our assembled-in-America SteelFin Server line.

KENWOOD NEXEDGE radios increase rapid response capability from everyday operational awareness to emergencies by instantly connecting your team. KENWOOD digital radios and integrated NEXEDGE System Solutions offer seamless critical communication that keeps schools and our kids safe and protected when every moment counts. We make safe, simple.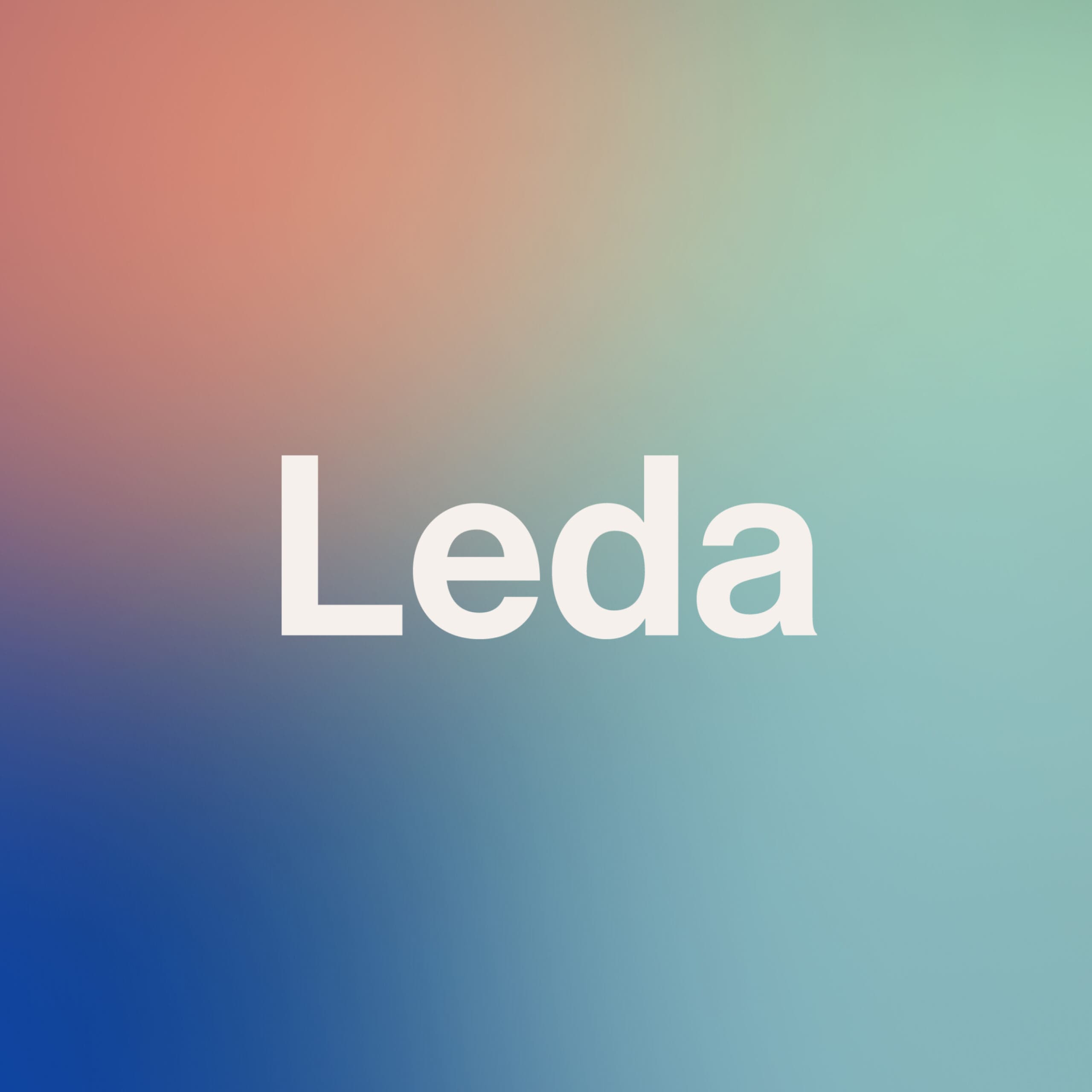 We are survivors working with colleges to end the cycle of sexual violence. Sexual assault care is community care. Equip your community with trauma care and healing services available 24/7.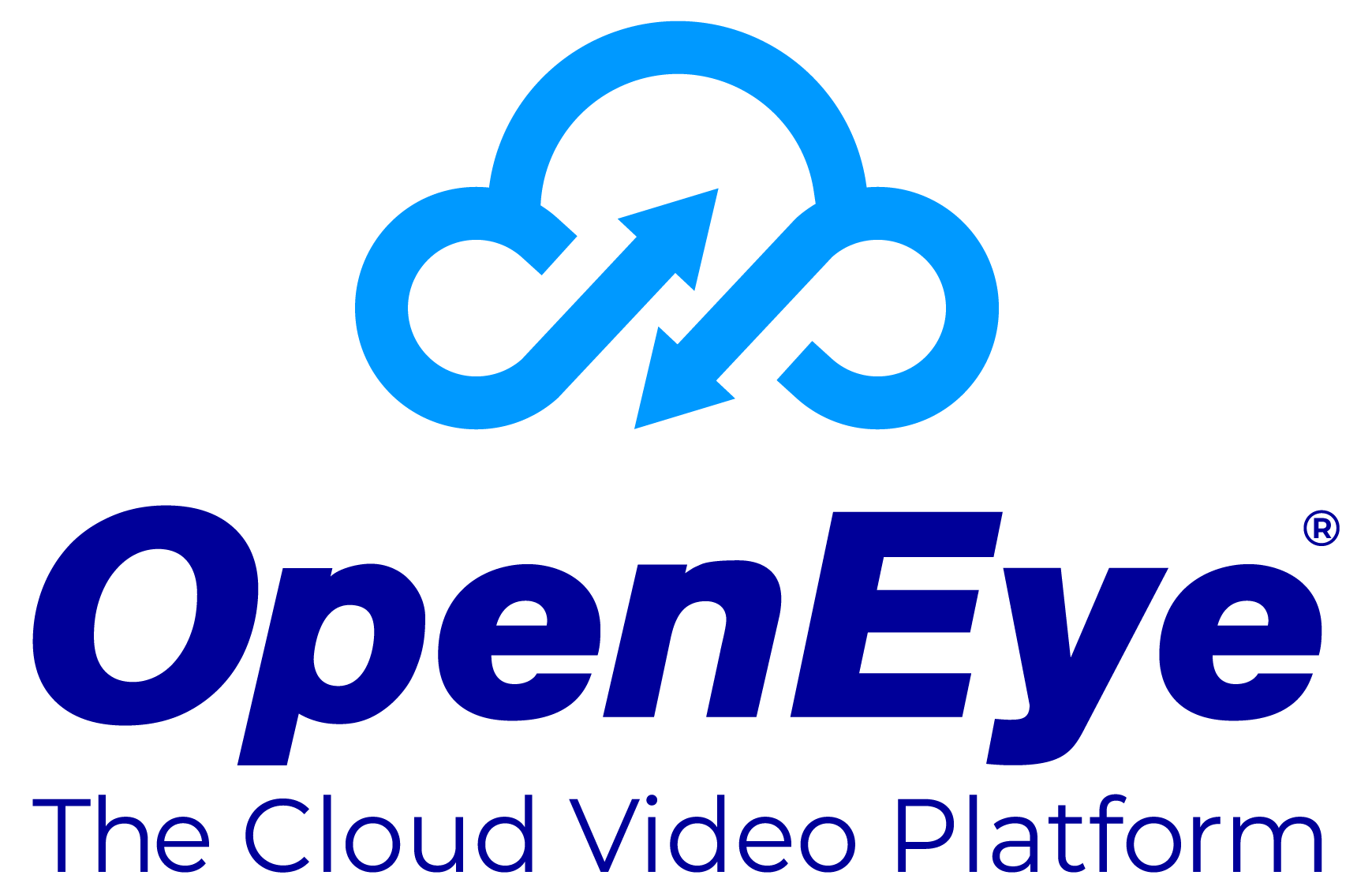 OpenEye, The Cloud Video Platform, is a leading provider of cloud-managed solutions for video security, business intelligence, and loss prevention. OpenEye Web Services streamlines operations and reduces the burden on IT, making it easier to manage and maintain video deployments and integrations of all sizes.

Rave Mobile Safety is the leading provider of critical communication and collaboration technology used to save lives, manage crisis incidents and increase resiliency. From major disasters and crisis events to everyday emergencies, operational incidents, and large events, the Rave platform enables critical data sharing, mass notification and emergency response coordination.

Trusted by school districts, cities, and Fortune 500 companies — Rhombus Systems delivers an intelligent, cloud-native physical security platform where organizations can manage unlimited security cameras, sensors, and integrations with best-in-solutions from one unified web console.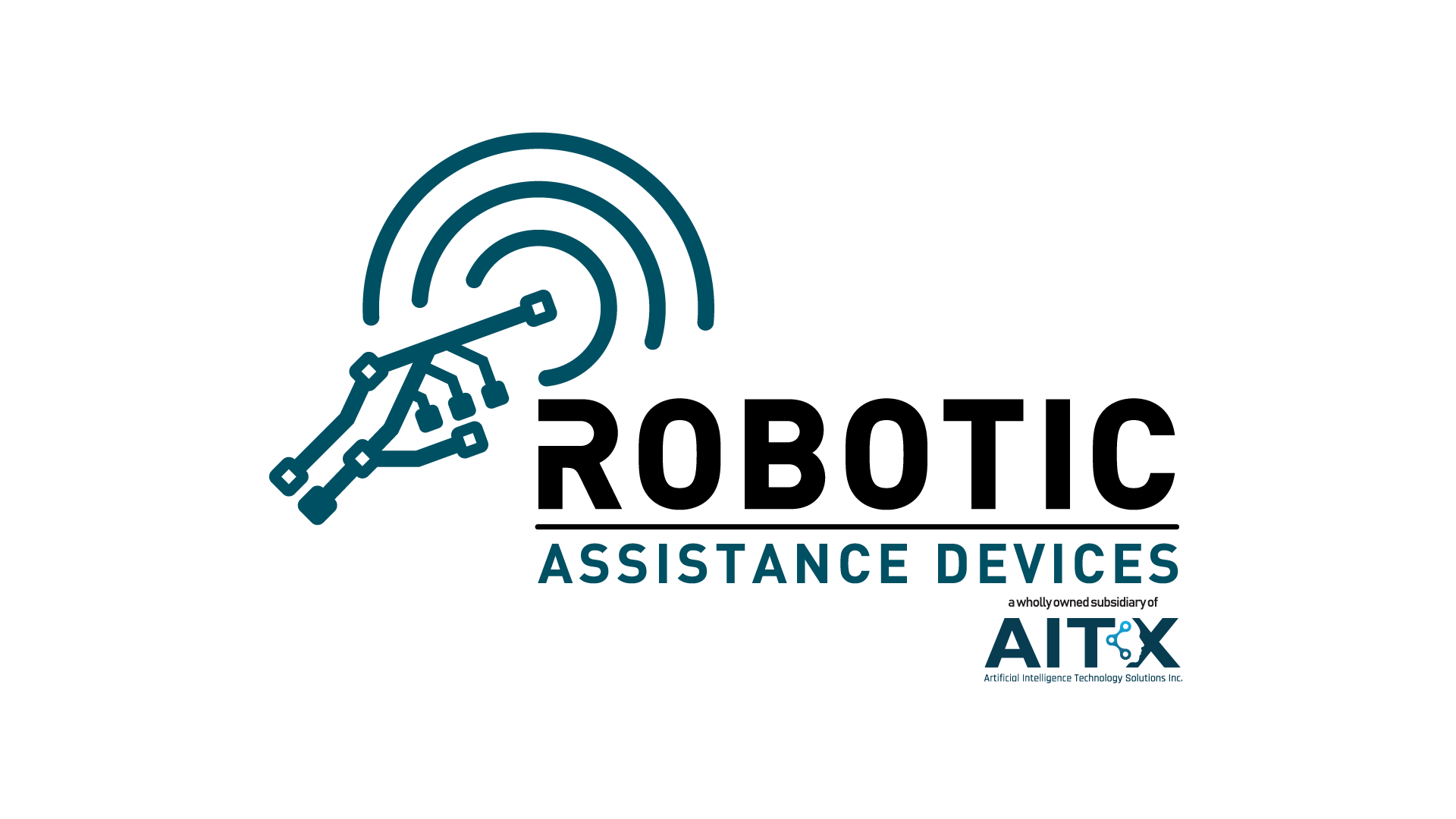 Robotic Assistance Devices (RAD), a wholly owned subsidiary of Artificial Intelligence Technology Solutions, Inc. is a technology innovator and manufacturer of artificial intelligence-driven security robots, mobile and stationary robotic solutions for operational, guarding, deterrence, and monitoring needs.

Safer Schools Together (SST) is committed to ending school violence; encouraging school communities to create positive, safe, and caring learning environments. We provide law enforcement and school partners with comprehensive violence prevention and intervention strategies with a proven record of helping communities minimize, manage, and respond to threats of violence. For more information, please visit www.saferschoolstogether.com.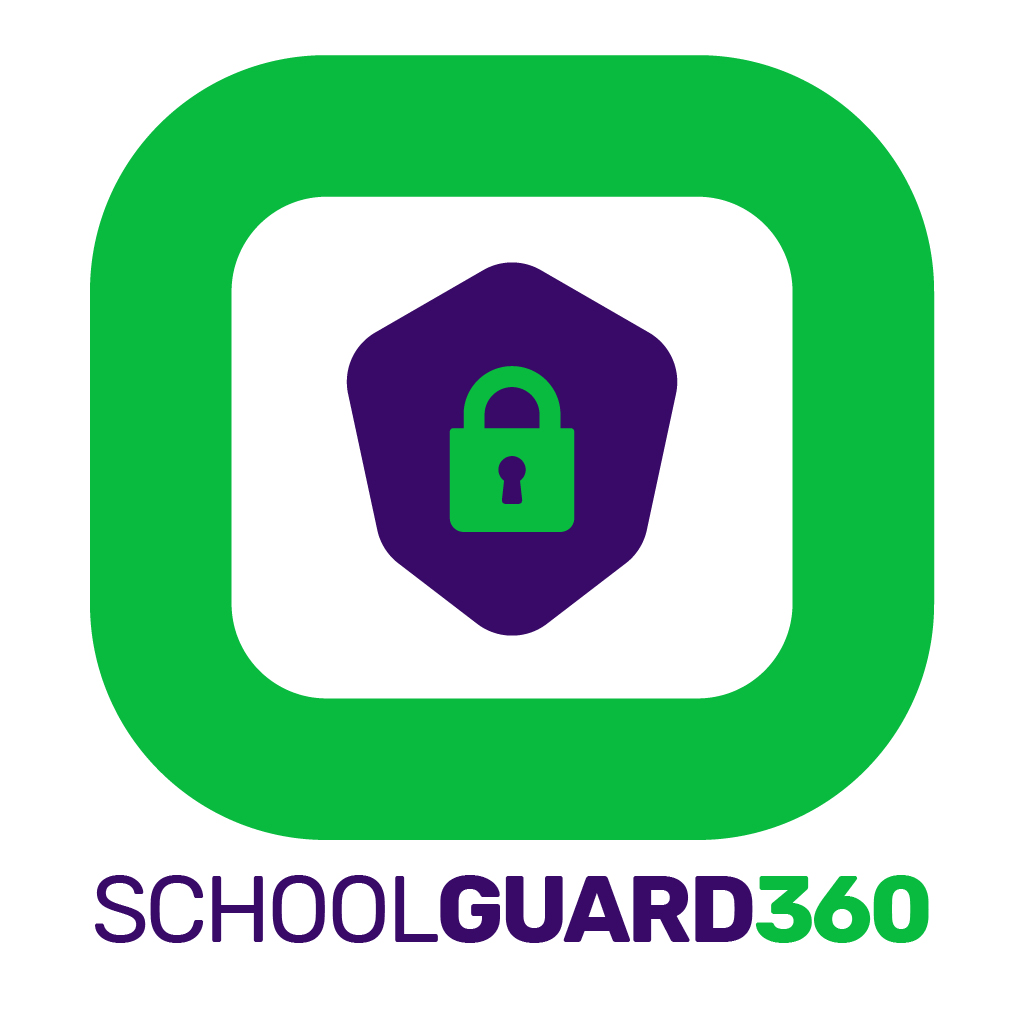 SchoolGuard360's mission is to make schools and students safer by establishing an effective communication platform. Schoolguard360 helps facilitate a secure and easy-to-use experience that addresses many challenges with incident reporting and communication management.

For over 40 years Telecor has established itself internationally as a provider and leader of quality intercom, paging, clock and mass notification products. With analog and end-point systems installed across the US and worldwide, Telecor offers complete process manufacturing, through to a network of certified trained distributors in the Education market.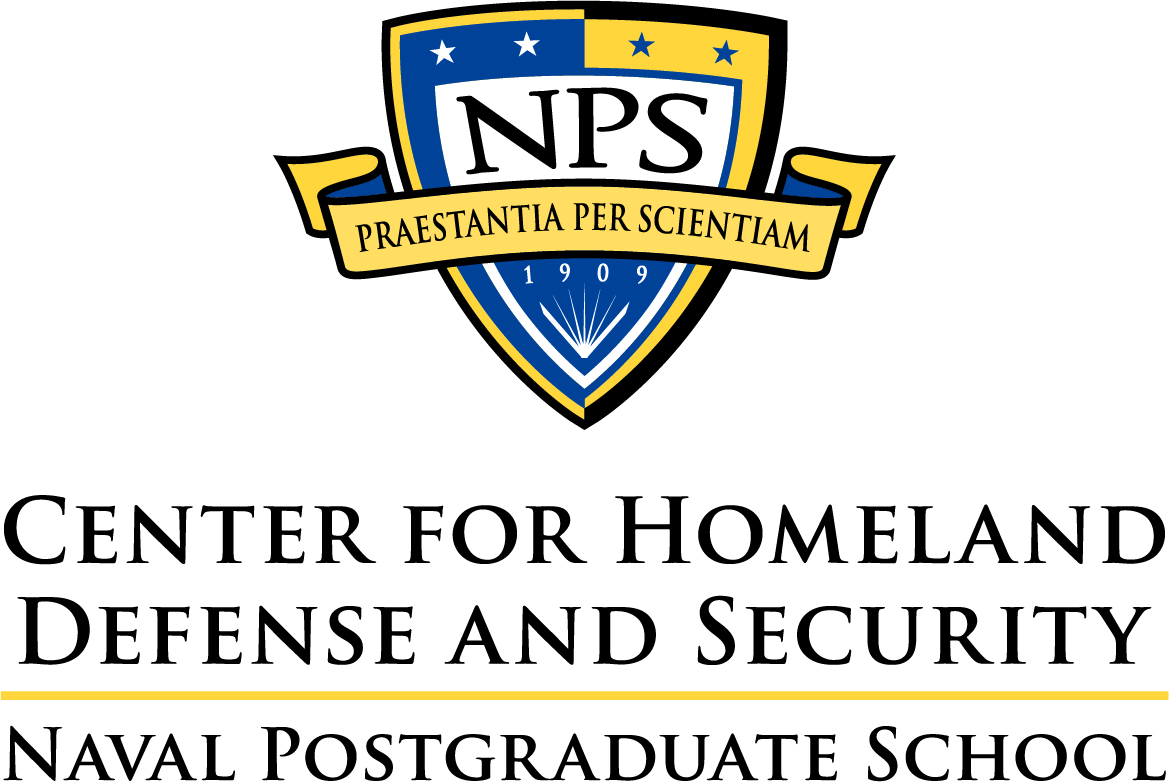 The Center for Homeland Defense and Security (CHDS) is located at the Naval Postgraduate School in Monterey, CA. Since 2003, CHDS has conducted a wide range of programs focused on assisting current and emerging leaders in Homeland Defense and Security to develop the policies, strategies, programs, and organizational elements needed to defeat terrorism and prepare for and respond to natural disasters and public safety threats across the United States. The programs are developed in partnership with and are sponsored by the National Preparedness Directorate, FEMA.

Verkada brings the ease of use that consumer security solutions provide, to the levels of scale and protection that schools require. Verkada combines security equipment such as video cameras, access control, intrusion alarm, visitor management, and vaping sensors with cloud-based machine learning and artificial intelligence.
Partner
Conference on Crimes Against Women offers more than 190 workshops, case studies and hands-on computer labs taught by local and national experts who explore the various facets of these heinous crimes and provide the most cutting-edge, relevant and creative tools that attendees can implement in their professions.
Drawing 3,000 annually, CCAW is the only conference that addresses ALL crimes against women with a multidisciplinary focus that encourages a coordinated community response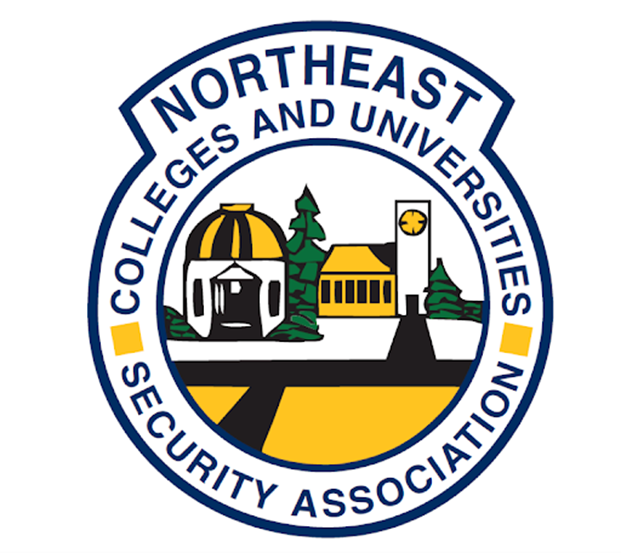 Partner
The Northeast Colleges and Universities Security Association (NECUSA), established in 1953, is the oldest campus law enforcement organization in the United States. The primary focus of NECUSA is two-fold: to deliver cost-effective, high quality professional development opportunities within the northeast region and to create opportunities for networking with colleagues, both in person and electronically.
Partner
The Partner Alliance for Safer Schools (PASS) is led by a multidisciplinary team of volunteers, supported by the PASS Advisory Council representing partners from the public and private sectors. PASS leadership is tasked with: Building relationships across the education, public safety and industry communities in support of the PASS mission Ensuring the PASS Safety and Security Guidelines for K-12 Schools and related tools and resources are up to date and informed by appropriate subject matter expertise and reflect best practices specific to K-12 environments Educating stakeholders concerning PASS resources through speaking engagements, written communications, organizational partnerships and other mechanisms Want to get involved with PASS? Contact us and let's work together.
Partner
ZeroNow was formed to drive ideas, innovation, and investment to advance campus safety. We do this through collective impact by facilitating collaboration between industry, education, and nonprofit partners.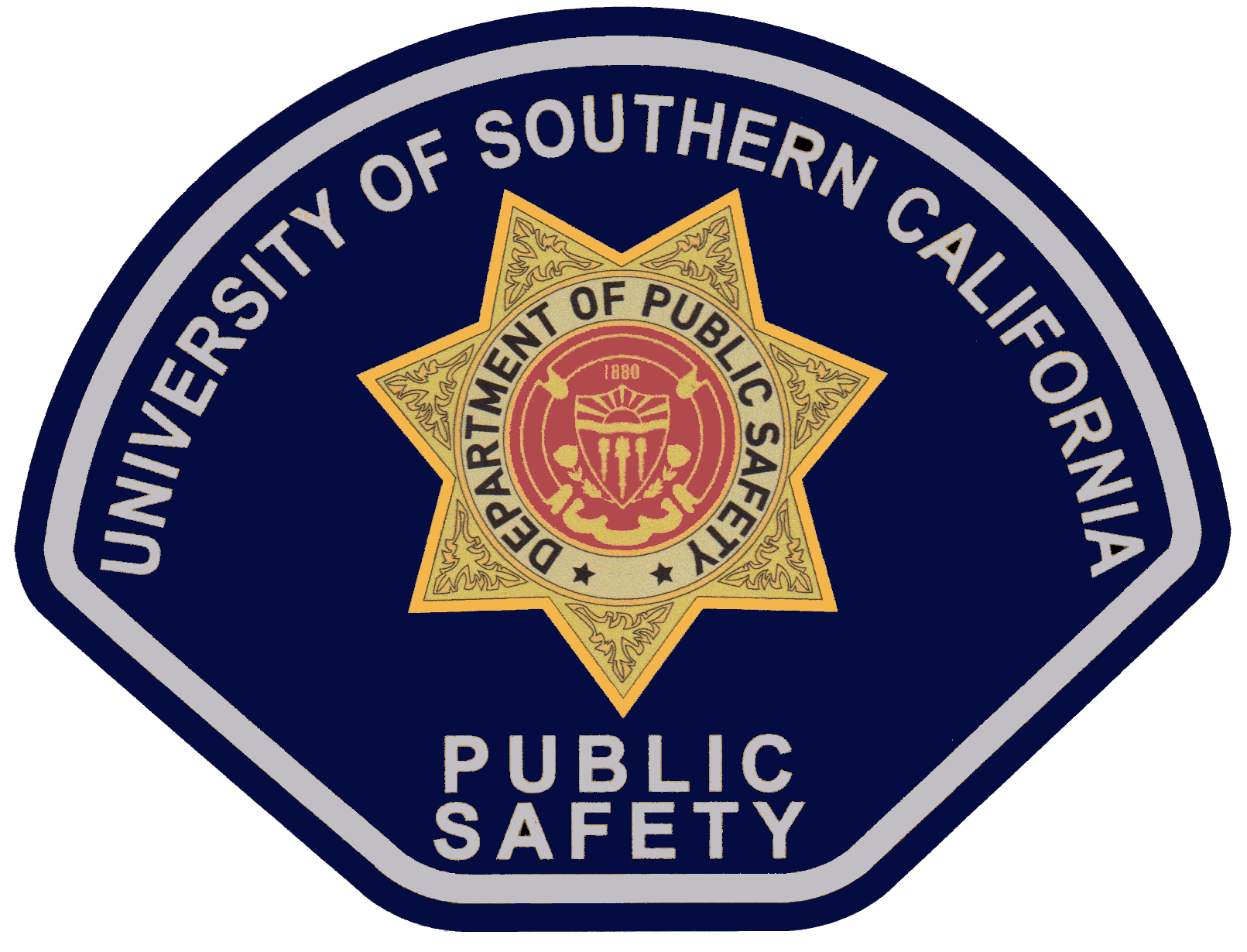 Partner
The USC Department of Public Safety is one of the largest private campus public safety departments in the United States, employing approximately 300 full-time personnel and 30 part-time student workers. Under the leadership of Interim Chief David Carlisle, the department's primary mission is to provide a safe and secure environment on campus that allows students, faculty, staff and campus visitors to realize their academic and social pursuits. The department offers a variety of quality public safety services and educational programs administered through the utilization of highly trained personnel, state-of-the- art technology, and a community-based policing philosophy.

Media Partner
Education Technology Insights is a high-quality magazine that explores knowledge in renewed aspects of the latest innovations and technologies in the Education Industry; brings forth the unique offerings of market leaders to assist education experts in establishing institutions alike. With 45000 qualified subscribers across the U.S; Principals, Media Directors, CIO/ CTO, being the subscribers, Education Technology Insights keeps the target readers engaged with a never-ending flow of analysis, discussions, by the great intellects of the industry.

Media Partner
Campus Safety (CS) magazine and CampusSafetyMagazine.com exclusively serve campus police chiefs, security directors, IT personnel, emergency managers and executive administrators involved in the public safety and security of major hospitals, schools, and universities in the United States. The magazine is issued eight times per year and is distributed to more than 18,000 campus safety and security professionals nationwide. Online, CampusSafetyMagazine.com attracts an average of over 94,000 users each month and is growing rapidly to serve the needs of the expanding campus safety market. CS is a product of the leading operator of business-to-business trade shows in the United States – Emerald Expositions. Emerald currently operates more than 55 trade shows, as well as numerous other face-to-face events. For more information, visit www.CampusSafetyMagazine.com.

Media Partner
CSHQ is the one stop source for your entire team to access the online education and information you need TODAY! Learn from experts in campus emergency management, security, and law enforcement on a wide variety of critical issues impacting our schools, colleges, and hospitals. Whether you are a public safety official, security director, emergency manager, administrator or consultant, our growing library of Campus Safety education and resources will help you conduct more meaningful, low-cost, and frequent trainings for you and your organization. For more information, visit www.CampusSafetyHQ.com.
" CSC is the conference to attend. If you are not there, you are missing out! "
  — Scott Leven, Director of Safety and Security, Ozarks Technical Community College