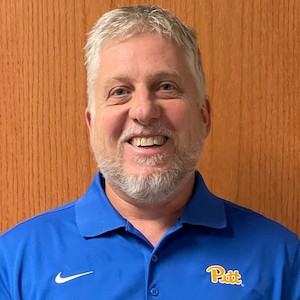 Ted Fritz
Vice Chancellor for Public Safety & Emergency Management
University of Pittsburgh
Ted P. Fritz is the Vice Chancellor for Public Safety & Emergency Management at the University of Pittsburgh. Since 2012, Mr. Fritz has been responsible for the oversight of the environmental health and safety, police, security and emergency management departments at Pitt. Mr. Fritz also served as an attorney at Pitt from 1998-2013. As counsel at Pitt, he litigated employment, student, constitutional and contract matters in addition to performing other advisory duties in the areas of student affairs, public safety, international programs and cyber-law.
Prior to coming to the Pitt, he served as a Captain on active duty as a prosecutor and legal advisor in the US Army JAG Corps while assigned to the 24th and 3rd Infantry Divisions and US Army Recruiting Command. Mr. Fritz earned his Juris Doctor degree cum laude from Stetson Univ College of Law in 1993 and was commissioned in the US Army as a Distinguished Military Graduate, magna cum laude, in Criminology/Pre-Law from the Indiana Univ of PA in 1991.
Mr. Fritz leads Pitt's emergency operations committee and threat assessment management team. He is a member of Pitt's export controls committee, opioid abuse task force, campus climate assessment team and safety abroad standing committee.
During his public safety employment at Pitt, the University created an Emergency Committee consisting of representatives from 23 university departments, increased emergency drills by 80%, integrated its regional campuses under a single public safety umbrella and enjoyed seven consecutive years of decreasing crime and OSHA recordable employee injury rates on its Pittsburgh campus. In addition, the Pitt Police have formed a community relations section and have undertaken a wide array of modern policing initiatives to include adopting body worn cameras and training in cultural awareness, implicit bias and crisis intervention. Most recently Mr. Fritz also led the emergency response to the COVID-19 outbreak.
11/4/2021 4:00 – 5:30 PM