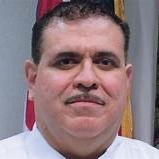 Jim Moore
Senior Advisor for Clery Act Compliance and Campus Safety Operations
US Department of Education
Jim Moore is the Senior Advisor for Clery Act Compliance and Campus Safety Operations at the United States Department of Education. He serves as the Federal Government's leading expert on the Clery Act, the Drug-Free Schools and Communities Act, and other campus safety and crime prevention initiatives.
Mr. Moore has led many high-profile investigations, including the Department's examinations of the Jerry Sandusky and Larry Nassar scandals at Penn State and Michigan State respectively. He works with institutions to design and implement sexual assault presentation programs focused on primary prevention, bystander intervention, and risk reduction. Jim also leads the Department's Clery Act training, technical assistance, and outreach initiatives.
He is a frequent speaker and trainer on campus safety issues, including sexual assault prevention and response, threat assessment, and substance abuse prevention. From 2014-2017, Mr. Moore served on the White House Task Force to Protect Students from Sexual Assault.
11/5/2021 10:00 AM – 12:30 PM