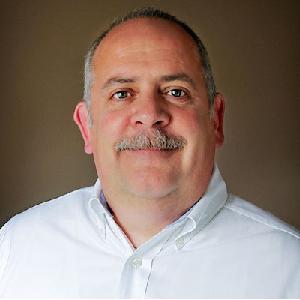 Gary Sigrist, Jr.
CEO and President
Safeguard Risk Solutions, LLC
Gary L. Sigrist, Jr., is the CEO and President of Safeguard Risk Solutions, LLC. His has more than 30 years as an educator, administrator and police officer and is a nationally known speaker, consultant, author and expert on emergency preparedness and on how to build relationships with first responders.
Gary was an educator and administrator for South-Western City Schools (SWCS) for 30 years. In 2008, he was named Project Director for Readiness and Emergency Management in Schools. SWCS is only one of a handful of school districts to win the Readiness and Emergency Management for Schools (REMS) Grant in 2008 and 2010, under his guidance. He secured almost $1M in funding and resources through federal and state grants for SWCS to enhance safety, security and crisis management programs, as well as implementing the district's visitor ID system and developing its Continuity of Operations/Disaster Recovery Plan and Food Defense Plan. He also led the re-engineering of the district's two-way radio communication system and oversaw the implementation of its Mass Notification Plan.
Gary is a certified Department of Homeland Security trainer for both the Law Enforcement Active Shooter Emergency Response (LASER) and Screening of Persons through Observational Techniques (SPOT) organizations. Gary earned a Bachelor of Science degree in elementary education from Ohio University and a Master of Science degree in education administration from The University of Dayton. He also completed Ohio Peace Officers Basic Training through the Central Ohio Peace Officer's Training Academy.
11/4/2021 4:00 – 5:30 PM
11/3/2021 2:00 – 2:30 PM
11/5/2021 10:00 AM – 12:30 PM