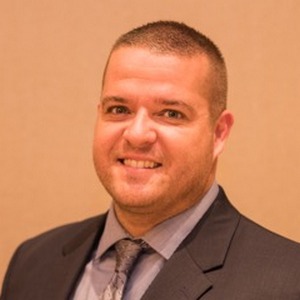 Rob Young
Sergeant
Stockton Unified School District Police Department (SUSD)
Rob Young is a 16-year law enforcement veteran. He has worked in two different California jurisdictions as a police officer and currently serves as a patrol sergeant for the Stockton Unified School District Police Department.
In January of 1989, Rob was a first grader at Cleveland Elementary School, also located in Stockton, California. He was one of 29 students who was shot after a gunman entered the playground armed with an AK-47. Rob was shot twice that day before the gunman committed suicide.
While working as a police officer in the Bay Area in 2013, Rob responded to the call of an active shooter in one of the neighborhoods he patrolled at the time. Rob was one of six officers who confronted the gunman, ultimately shooting and killing the suspect during the incident.
Rob has since become an active shooter response instructor and has helped train multitudes of law enforcement personnel, EMS and school officials in large county-wide exercises. He brings a unique viewpoint to the subject matter, not only as a victim but as a police officer who has had to deal with an active shooter during his career. He has dedicated his life and career to making a difference that will hopefully one day save the lives of others.
6/16/2020 3:30 – 4:30 PM