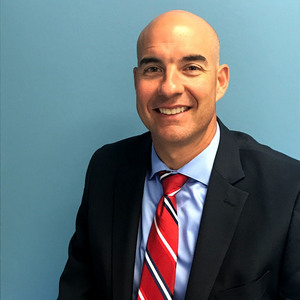 Matthew Jones
Superintendent of Schools
Jeannette City School District
Matthew Jones currently serves as the superintendent of schools for the Jeanette City School District (Pennsylvania). He is in his third year as superintendent, and in his 22-year career with the district, he has held a variety of positions, including teacher, assistant principal, principal, and director of education.
Matthew is also a former volunteer assistant fire chief, EMT-B, Pennsylvania Fish and Boat Commission swift water/ice rescue instructor trainer and founding member, and rescue technician with the Pennsylvania Helicopter Aquatic Rescue Team (PA-HART) . In his role as a member of these various organizations, he regularly participated in and managed both small and large scale emergency incidents across the Commonwealth of Pennsylvania. He has experienced myriad critical incidents from both the operations and command perspective.
Matthew teaches and shares in a variety of settings, including local fire and EMS stations,large metropolitan task forces in Pittsburgh, and the coalition of governments in and around Washington D.C. Since assuming an administrative role in the school district in 2005, he has been tasked with creating and managing the school district emergency operations plan and overseeing critical incidents in the district.
During his tenure, the district has experienced unfounded bomb and shooting threats, weather emergencies, evacuations and a fatal after-school shooting on school grounds. The ability to reference his emergency services experiences with the management of students and school personnel has given Matthew a strong foundation to mitigate school district critical incidents.
7/27/2020 3:30 – 4:30 PM