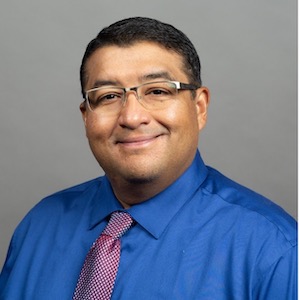 Mark Figueroa
Executive Director of Safety & Transportation
Southwest Independent School District
Mark Figueroa is the Executive Director of Safety & Transportation for the Southwest ISD in San Antonio, Texas. He earned a Bachelor's degree in Psychology from Southwest Texas State University in 1993 and received his Master's degree in Sport Psychology from Arizona State University in 1998. He has worked in public education for 22 years.
Mr. Figueroa began his educational career as a science teacher and coach at both the middle school and high school levels. He then had a calling to venture into campus leadership, serving first as a high school assistant principal, then as a middle school principal for two district campuses. His next journeys led him into the district leadership positions of Director of Purchasing and Director of Operations, where safety and emergency management fell under his purview in both roles.
Over the past seven years, he has frequently collaborated with the Texas School Safety Center, the Region 20 Educational Service Center, local first responders, neighboring school districts and security consultants to build a comprehensive safety program for Southwest ISD.
7/22/2021 2:15 – 3:15 PM