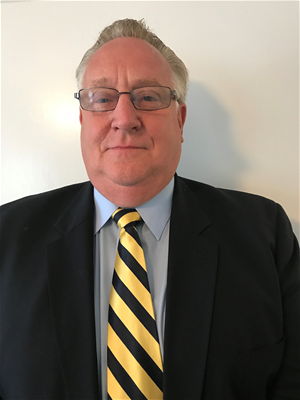 Lt. J. Paul Vance
Commanding Officer, Traffic Services/Special Operations Unit
Connecticut State Police
A familiar face to Connecticut audiences, Lt. J. Paul Vance has been a Connecticut State Trooper for more than 40 years. He and his wife, Meg, have three children and six grandchildren.
During his State Police career, Lt. Vance has been assigned to patrol at both Troop L in Litchfield and Troop I in Bethany. He was assigned as a specialty K-9 Handler, a SWAT Team Member, a helicopter medic, and to other various specialized assignments. Lt. Vance has served as a State Police Major Crime Squad Detective and as the Resident State Trooper in charge of all police service in the Town of Prospect.
Lt. Vance was assigned as an Academy Instructor at the Connecticut State Police Training Academy. He taught State Police recruits and local police officers, and also conducted in-service training classes for all Connecticut State Troopers. Lt. Vance has served in several other specialized units of the Connecticut State Police, including 16 years in the Public Information Office.
Lt. Vance was promoted to Trooper First Class in October 1987 and again promoted to the rank of Sergeant in March 1988. In July 2006 he was promoted to the rank of Master Sergeant and in October 2006 was promoted to his current rank of Lieutenant.
He most recently served as Commanding Officer of the State Police Traffic Services Unit and special operations. He retired from state Police on April 1,2017.
7/19/2022 8:45 – 10:00 AM