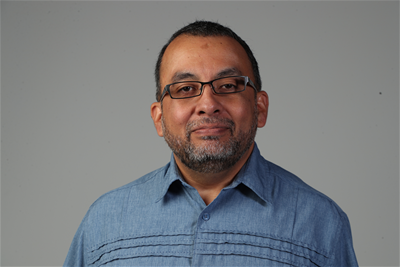 George Nuñez
Director of the Office of Emergency Management
Baylor University
George Nuñez is an emergency management practitioner with over 20 years of experience in higher education. He is the director of the Office of Emergency Management with the Department of Public Safety at Baylor University in the Heart of Texas—Waco, Texas. Before moving back to his home state of Texas, he led the office of Health & Emergency Management Services at George Washington University in Washington, DC.
George is a founding member and presently serving as vice chair of the Universities and Colleges Caucus (UCC) with the International Association of Emergency Managers (IAEM). He is also a commissioner for the IAEM Scholarship Program. George is a Weather-Ready Nation (WRN) Ambassador with the National Oceanic and Atmospheric Administration (NOAA); participates in InfraGard (Partnership between FBI and members of the private sector) and is a graduate of the FBI Citizens Academy, Washington, DC Field Office. He served as a national instructor and training contributor with the American Red Cross in the areas of disaster services and international humanitarian law.
George earned his undergraduate and graduate degrees in International Relations from St. Mary's University of San Antonio, Texas.
7/22/2021 10:30 – 11:30 AM