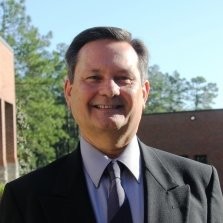 Wiley Gammon
Chief of Police
Atlanta Metropolitan State College
Chief Gammon is a law enforcement veteran with 26 years of experience, with 14 years of that in the University System of Georgia. Prior to coming to Atlanta Metropolitan State College, he worked at East Georgia State College and Georgia Tech. He has established working relationships with over 60 public safety agencies throughout Georgia.
Chief Gammon is a GA P.O.S.T. Police Instructor and has completed over 2300 hours of advanced police training. He is certified as a Police Supervisor, a Police Manager, and a Police Executive.
Chief Gammon received his BBA in Management from Georgia State University and his Masters in Public Safety Administration from Columbus State University.
6/20/2022 1:00 – 5:00 PM
6/21/2022 4:45 – 6:00 PM