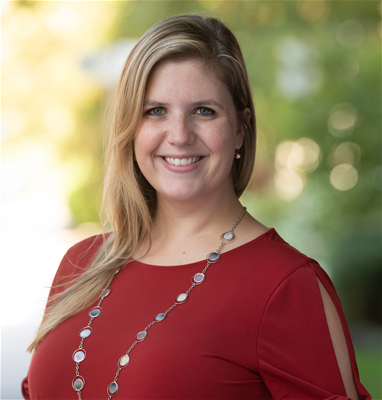 Carin Cardella (Morrell), MA, MS
Public Information Officer
UMB Police Department, Office of Emergency Management
Carin Cardella joined the University of Maryland, Baltimore (UMB) in June 2019 as the first Public Information Officer (PIO) for the Police Department and Office of Emergency Management. As PIO, she's a social media manager, photographer, videographer, graphic designer, website developer, speech writer, crisis communicator, and more. She manages media inquiries, community complaints, and public-facing messaging for a police department of 200+ men and women (plus one dog), as well as the UMB Office of Emergency Management.
Since joining UMB, Cardella has helped the police department win several prestigious awards, including the 2021 International Association of Chiefs of Police/Walmart Leadership in Community Policing Award. She led the University's development of an Emergency Communications Annex, which won a 2021 MarCom Gold Award. In 2022, Cardella was recognized as UMBrella Person of the Year – On the Rise.
Prior to joining UMB, Cardella spent three years as PIO for the Maryland Department of Health Office of Preparedness and Response, where she managed all public communications related to public health emergencies for the State of Maryland. She's served as communications coordinator for the Peabody Institute of The Johns Hopkins University and spent years producing newscasts at WBAL-TV and WISC-TV. Cardella taught news reporting at Loyola University Maryland, led nationwide social media campaigns, spearheaded departmental website redesigns, and developed branding and marketing strategies for state political campaigns.
Cardella earned a Master of Arts in Journalism and Mass Communication from the University of Wisconsin, Madison and a Master of Science in Strategic Communications from the University of Maryland Global Campus. She earned a bachelor's degree from Loyola University Maryland with a double major in communications and political science and a minor in information systems and operations management.
6/21/2022 2:15 – 3:15 PM