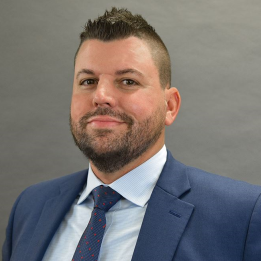 Tim Knight
Director, Safety and Security
Berkeley County School District
Tim Knight currently serves as the Safety and Security Director for the Berkeley County School District, where he is primarily responsible for the safety of over 34,000 students and over 5,000 employees. In 2018, he was named Campus Safety K-12 Director of the Year.
Tim earned a Bachelor of Science degree in Criminal Justice and a Master of Science degree in Criminal Justice from Charleston Southern University.
After graduating from college, he served eleven years in law enforcement in the capacities of Patrol Division Supervisor, K-9 Unit Handler and Supervisor, SWAT Operator, and Detective in the Investigations Division. During his law enforcement career, he received numerous awards and commendations for both personal and team excellence, such as the Knights of Columbus Deputy of the Year and the National Criminal Enforcement Association K-9 "Sonja" award.
Tim lives in Moncks Corner with his wife and three children.
11/4/2021 10:30 – 11:30 AM