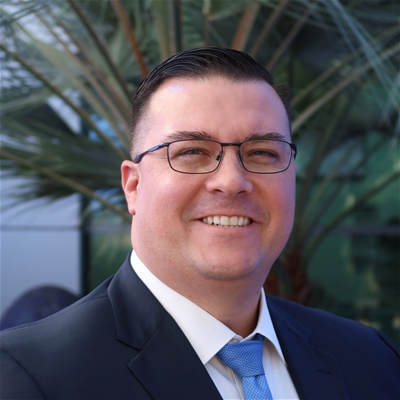 Mark Reed
Senior Manager of Enterprise Security Operations
City of Hope National Medical Center
Mark Reed, CHPA, is currently the Senior Manager of Enterprise Security Operations at City of Hope National Medical Center. He was previously the Director of Support Services at MLK Jr. Community Healthcare in Los Angeles, CA overseeing Security, Safety, Emergency Management, PBX, Parking, and numerous programs. Mark spent 15 years working in Law Enforcement at various Federal, State, and local correctional facilities. Mark was also Honorably Discharged after serving 8 years in the United States Army.
Mark holds a Bachelor's degree in Criminal Justice from Arizona State University. Mark is also certified in Homeland Security from Arizona State University and a Certified Healthcare Protection Administrator through the International Association Healthcare Security & Safety. He is a volunteer leader with ASIS and has held various leadership positions for the Greater Los Angeles Chapter. Mark is currently the Chair of the Hospital Association of Southern California Security & Safety Committee and previously served as the LA/OC Chapter of IAHSS, on the IAHSS Foundation Board, IAHSSF Research Committee, and is a current member of the IAHSS Guidelines Committee. Mark was recognized by Campus Safety Magazine as the 2019 Director of the Year and 2020 Security Magazine's Most Influential. Under Mark's leadership, the MLKCH Public Safety team was recognized as the 2019 Outstanding Security Team at the OSPAs presented by ASIS and received the 2020 Lindberg Bell Award presented by IAHSS.
Mark enjoys spending time with his family, traveling, hiking, and appreciating the great outdoors.
8/3/2022 1:00 – 2:00 PM