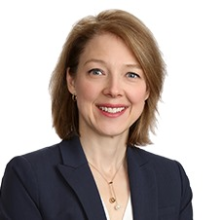 Ellen Armentrout
Senior Counsel
Husch Blackwell
Prior to joining Husch Blackwell, Ellen worked for 15 years as an attorney in the general counsel's office at Michigan State University. During much of her tenure, she served as the Freedom of Information Officer for the university. In that capacity, she worked closely with academic and administrative units throughout the university on complex compliance issues frequently involving matters of great sensitivity. Ellen has also handled a range of other compliance issues for MSU.
Thanks to her long background in the academic world, Ellen understands the unique issues facing higher education clients. She's passionate about working with administrators to help them solve problems, so that they can get on with the important business of educating students.
Ellen also has substantial experience with crisis management, and she is skilled at solving problems and handling emergencies. Her clients value her ability to shepherd them through difficult situations with a solid understanding of their priorities and concerns.
7/23/2021 9:30 AM – 12:30 PM